19 Dec 2017
---
It's nearly 2018, and I wanted to think back about things that helped me this year. Ignoring obvious things like buying a house and buying crypto, these are the most impactful purchases I made for 2017.
I'm 6'3" and I write code all day. Halfway through the year I went down with some serious work-related back and neck pain. My doctors were pretty quick to point out that sitting down hunched over a laptop for eight hours a day is basically a death sentence. I did a bunch of research and landed on the Jarvis standing desk.
I got the 72" version, which has enough room for all of the monitors and various accessories I need. The Jarvis comes with a programmable keypad that controls the height of the desk. It was easy to assemble (probably took an hour, and I did it solo). It doesn't wobble much when fully extended, and the motors are nice and smooth.
This desk has been a life-saver for my back. I wish I had gotten one years ago.
---
Oh my god, let's talk Roomba. If anyone from iRobot ever reads this, please send me an email, I want to work at your amazing company. Roombas are the future.
My first exposure to Roombas was around 10 years ago, and frankly, they seemed to suck. They were loud, didn't seem to clean much, and just seemed inconvenient.
In 2017, however, Roombas are frigging amazing and everyone probably needs to own one.
We've got two dogs in the house. At 8AM everyday, the Roomba faithfully beeps four times and trundles backwards from the charger, eager to begin the day. As I make my morning coffee and let the dogs out, the Roomba and I exchange playful glances.
When you work from home, any companion becomes a close companion. Some mornings I will come downstairs and notice my little buddy missing. I usually find him contentedly munching on a towel someone left on the ground. He never does any harm, just turns off right away and cuddles the offending object.
At the end of each shift, the Roomba is happy to present me with the fruits of its labor - which are numerous and disgusting. You know what's gross? Sending a vaccuum out to forage on an ostensibly clean floor, only to find that your "clean" floor was actually littered with dog food, old popcorn, and an oak leaf.
Get a Roomba 860 - it comes with a Lithium battery, which is what you'll want (quicker charge, more power, longer lasting) and brush-free rollers.
If you can afford it, buy a Roomba, period. Your life will be improved.
---
Art
I was lucky enough to acquire quite a bit of art this year.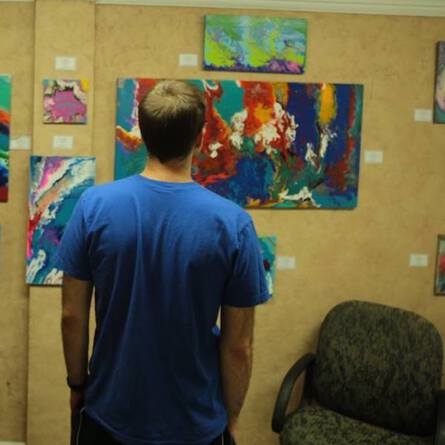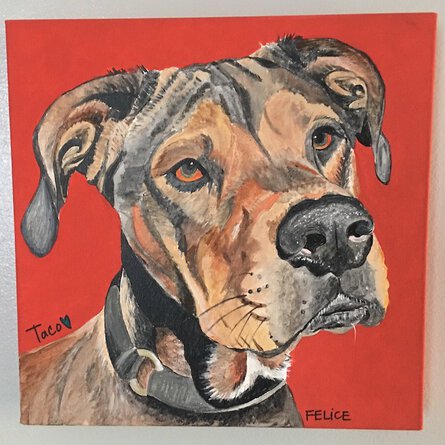 ---
SteelSeries Siberia 800 Wireless Headphones
I didn't buy this for myself (early Christmas present from my girlfriend), but I love these headphones.
Just wonderful.
---